Condado Travel Partners with JetUs to Supply Private Jet Services
Posted on: Feb 16, 2012
Miami Beach, FL (PRWEB) February 14, 2012
Condado Travel, a Puerto Rico based affiliate of American Express Travel Partner Network, which specializes in corporate and leisure travel since 1969, has partnered with JetUs to broaden their travel services and expertise with an option for private charter.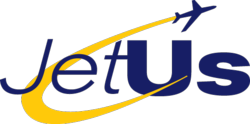 The JetUs technology is a direct correlation and joint venture between JetUs, LLC and Sabre Travel Network, the world's leading travel and collaboration management solution.
Condado Travel is recognized for its impressive corporate client portfolio, including many Fortune 500 companies comprising of the following areas of industry: pharmaceuticals, banking, advertising, investment, food distribution, wholesalers, technology, communications and more.
JetUs is a web-based reservation tool that provides a fully integrated system, and works with only the highest safety rated operators that have been vetted by independent 3rd party safety auditors. This system allows travel managers to book a private charter in a much less time consuming process and with more efficiency than ever before. Commercial routes are being reduced, making more locations difficult to reach; leading to increased travel time to their locations which impacts overall production levels. Private charter has always been an option that most people would assume is too expensive to even consider. With the convenience of the JetUs tool, many of these travel managers are able to shop for a more convenient way for these executives to travel that saves executive's time and money and allow them to fly in and out of their destinations with ease.
Condado Travel customers now have the means to shop the charter market and instantly find, book and manage private charter services through the use of this secure web-based tool.
"We are excited to partner with yet another prominent agency to provide our customers with an easier and more efficient way of booking private charter. This relationship will introduce charter as a viable option to an untapped customer base and change the way people view and purchase charter services." comments Solange Camet, Director of Business Development for JetUs